Duke of La Vallière
Identification
Title
Duke of La Vallière
Characteristics
Gender
Male
Age
About 50
Height
185 cm (6 ft 1 in)
Affiliation
Country
Tristain
Occupation
Duke of La Vallière

Magic

Magical level
Greater than Line class
Preferences
Dislikes
Saito
Portrayal
Voiced by
Jiro Saito (Japanese)
The Duke de La Vallière (Duke of the Vallière) is married to Karin, Duchess de La Vallière of Tristain. The Duchess is also know as Knight "Heavy Wind". When the Duchess says this family has its own punishment to deal when Louise had broken the country's laws. On hearing this, the Duke of La Vallière, with trembling fingers began to fiddle with his mustache. He recalled the old times. Youth, beauty, and the severe past of his wife. He has magical powers but not as powerful as the Duchess herself.
He has three daughters: Éléonore, Cattleya, and Louise from the eldest to the youngest.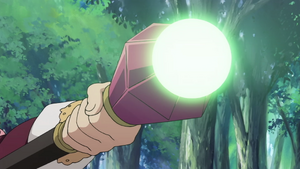 Ad blocker interference detected!
Wikia is a free-to-use site that makes money from advertising. We have a modified experience for viewers using ad blockers

Wikia is not accessible if you've made further modifications. Remove the custom ad blocker rule(s) and the page will load as expected.