To my dear readers,
Thank you all for being so kind as to await my humble works. I would like to report on the progress of my illness.
In February I fell ill, and was diagnosed with cancer. As the cancer's progress was unexpectedly fast, it was considered impossible to operate to remove it. Instead, I was put on a course of anticancer drugs. Around May, I was also diagnosed with gallstones. During abdominal surgery to remove these, it was fortunately confirmed that the cancer had shrunk. The anticancer drug treatment was continued, and a few days ago during my admission to hospital for treatment, it was determined that it is now possible to operate. This operation is scheduled for the beginning of August. As for Zero no Tsukaima 21, which I am currently writing, due to the circumstances above its August release has become difficult to sustain. I hope expectant readers will forgive this unpardonable lapse. The structure of the remaining Zero no Tsukaima volumes was already planned from volume 20 – I shall endeavour to complete the remaining 2 volumes as soon as the operation has succeeded and I have recovered my health. I hope you will be kind enough to grant me your understanding, Noboru Yamaguchi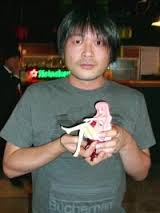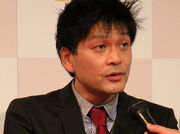 We regret to report that Zero no Tsukaima's creator has passed away from his long battle with cancer. May he find rest in Halkeginia. Noboru Yamaguchi R.I.P 11/2/72-4/4/13
Ad blocker interference detected!
Wikia is a free-to-use site that makes money from advertising. We have a modified experience for viewers using ad blockers

Wikia is not accessible if you've made further modifications. Remove the custom ad blocker rule(s) and the page will load as expected.